CEO Message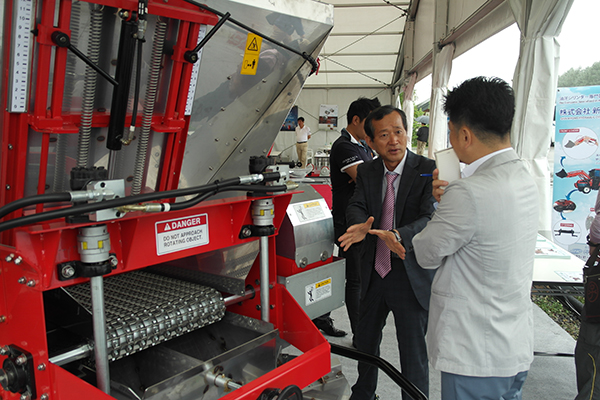 Korea's No.1 Spreaders, We will definitely become Worldwide No.1
We are pleased to visit IRIS SPREADERS, CO. and we sincerely appreciate our customers for their unchanging affection and interest.
Since 1979, he has been walking a single road for agricultural machinery, finishing technical training in Germany, and has been leading agricultural machinery development for more than 40 years since its establishment in 1988.
IRIS SPREADERS, CO. is not satisfied as the No. 1 spreader company in Korea, but is growing into a global company in the world market through continuous technology development and overseas market development. In particular, we are exporting spreaders to advanced countries such as the United States, Japan, Australia, and New Zealand, so that the excellence of IRIS SPREADERS, CO.'s products are widely known to all over the world, and you can meet IRIS all over the world.
In addition to spreaders, we also produce a variety of durable and convenient working machines such as agrichemicals sprayers, mistblowers, seed germinator, vinyl covering machine, mulching machine and grain tank.
Through various international certifications such as ISO9001, ISO14001, European CE certification, and groundbreaking agricultural machinery development, we have been awarded the [New Knowledge Award], the [Korea Award for Technology Participation], and the [Minister of Agriculture and Forestry Award] and we promise our customers the best products and services with world-class competitiveness.
As an International company, a Revolutionary company, and an Ingenuity company, we will do our best to remain as IRIS SPREADERS, CO. that we always want to be with in the fields of sweat, reward and joy of our customers.
Thank you
IRIS SPREADERS, CO.
CEO WAN SOO, KIM